This will be a compilation of quests to advance through SDC.
Silver dragon consort.
Edit
I've never dealt with wikia pages but this is my ( Andramelks ) attempt at gathering some infomation to help others get through SDC content.
The quests!
Edit
I am now going to list how to advance through SDC1 and how to aquire a nugget to pass level 75 and then a talon for getting to lvl78.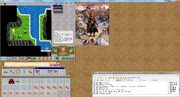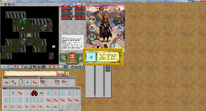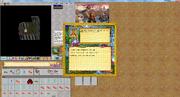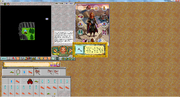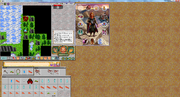 Theres three ways to get to Jarvoh. If you subscribe to a guild call you can talk to Jil and say Jil,SDC for a teleport here. Alternatively you can run through the Green dragon hatcheries to GDH2, run all the way south into the black dragons and then make a dash east to the silver dragon consort. Lastly, get an MT!
First things first, you should kill the human NPCs and try to get a gold nugget, handing this to Jarvoh will allow you to get exp up to level 76 now.
Once you have done that you can work on getting fragments from thumpers/rockmen, just northwest of Jarvoh is their cave.Once you have ten you should run all the way east and try to find a hidden door in the walls to Mneer, giving him 10 will get you the mining pick
Once you have the mining pick head North west along the north wall until you find a climb up spot, hold the pick and climb up. Once you have done this once you will not have to do it again.
Once you have climbed up you will notice all these lovely Wyverns, thankfully they do not eat if you get killed by them ( they do however have a higher chance to see through your hide if you're a thief  and can hit for as much as 13k ). You have to kill these until you find a talon ( holding this as a thief means every enemy WILL see you ) 
When you have the talon you need to be lvl76 to hand it to Arpigo, but make sure you have tied it in lower guild hall otherwise he will not accept it. Now you can gain exp all the way to level 78, be it Mormar or here.
Once you're over level 76 and have handed in your talon you are now able to climb up on the North west side of the second floor of Wyverns leading you to SDC2.